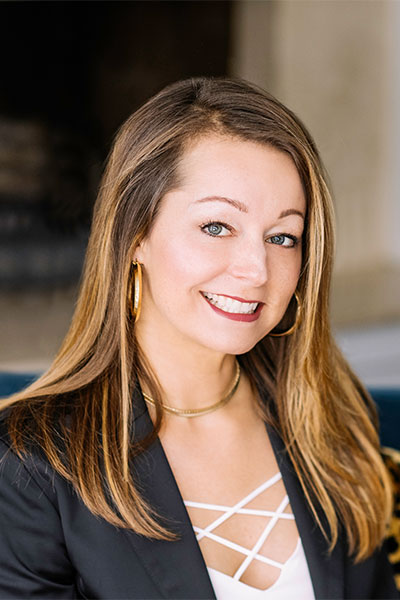 Lori has been in sales for over 10 years but her interest in real estate began while owning a small business and making her own investments and renovation projects. Real estate renovation projects run in the family as Lori's mother & father have been renovating homes for years. Growing up in the business, Lori has an eye for design and can help clients have the vision to create their dream home. She believes it is important to educate her clients on all aspects of the housing industry, from market conditions to design trends. Prior to getting her license, Lori was a full-time brokers assistant, giving her a deep knowledge of the process of buying and selling from the ground up. As one of the founding members of The MacPherson Group, Lori brings a breadth of experience and extensive knowledge of the Northshore real estate market. She displays a blend of integrity, patience, and enthusiasm that her clients find refreshing. Lori and her family moved to Chicago from Ohio in 2009, giving her first hand knowledge of the scary transition of moving her family from state to state, researching schools and communities, and learning to make the transition seamless for her family. Lori has a gift of being able to relate to her client's situation and bringing her past experiences to her clients. Since 2009, Lori has lived on the Northshore in various suburbs as Evanston, Skokie and now she currently resides with her family in Glenview.

Lori may have been more determined to sell our house than we were! She was relentless in pursuing leads and following up with potential buyers. She was committed to our property even while on vacation. We had a slight hiccup with the buyer's financing while she was on Spring break with her family and she called to make sure we knew what was going on and that everything was okay. Lori was all-in from the beginning until the very end. We had already moved out of the area and there were some things that had to be addressed the day of closing. She handled it all (including taking trips to the store to buy batteries and smoke detectors) which was a huge blessing to us. Selling a house is stressful and can leave you feeling inadequate and frustrated, but she helped relieve that stress and reassure us throughout the process.

Anonymous
Lori was amazing to work with. As a first time, hesitant homebuyer, she made the experience so enjoyable. She was available for any and all questions during the process. We would recommend Lori to anyone!

Anonymous
Lori was awesome through the entire process. We've seen a lot of houses together, she never got frustrated with us. Was always flexible with our schedule. Fielded a number of questions from us as it was our first time buying a home. Will recommend Lori to anyone and everyone who asks my opinion. Made the entire thing a smooth easy process.

Anonymous