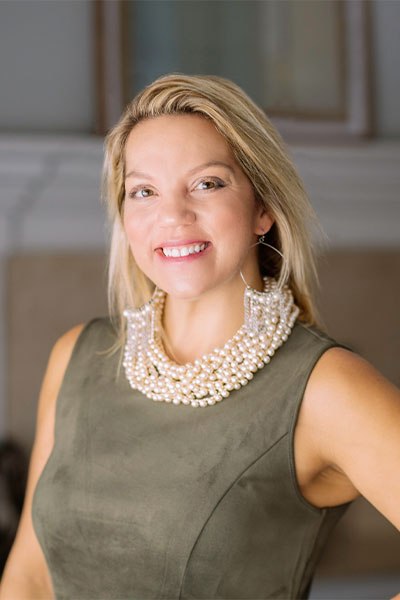 Andrea Miller was born into this business. She started in real estate at an early age as she helped her mother who was a successful broker throughout the North Shore. Later, while obtaining her master's from DePaul University, she worked in the front office of a prominent brokerage learning everything needed from the backend of real estate transactions. After a career in the city, Andrea moved to the suburbs with her family. With real estate in her blood, she has innate market knowledge and a vast network that she pairs perfectly with her ability to truly understand and listen to what her clients want and need in their next real estate purchase or their current sale.
When her two oldest boys went to school full time, she decided it was a perfect time to pursue her passion of Real Estate. It was then she teamed up with Pam MacPherson and the MacPherson Group, helping her clients throughout the city and North Shore suburbs. Her expertise has helped the MacPherson Group grow to one of the largest and most successful groups in the North Shore selling more than $100 million in 2021 and continuing to grow. Her knowledge of the region, connections within the North Shore, along with her friendly personality, Andrea has become a successful agent in the MacPherson Group. Andrea is excited to be a part of The Macpherson Group as well as @properties, as it is a community of people who are kind, knowledgeable in the industry and always on top of cutting-edge data and technology to stay ahead of the curve.
Andrea is always up to try something new and gives 100% to everything she does, making her an innovative and enthusiastic agent that will think outside the box and bring energy, thought and personal attention to your transaction. Andrea's customer
service is 2nd to none, and she ensures that every single client is treated with the utmost importance, just ask her past clients!

While we recognized that we were tight on space in our condo in the city, buying a house in the suburbs seemed like a daunting feat. We were so grateful to have met Andrea and leaned on her heavily to better understand Glenview and the current market. Andrea is incredibly helpful, professional, and knowledgeable. She walked us through all steps of the process, and I appreciated her insight and accessibility. We could not have found such a great home for our family without her help, and I cannot recommend her enough!

Megan and Corey
What sets Andrea apart from other real estate agents is that she is mindful of the emotional aspect of the moving process and ensures that you are comfortable every step of the way. In advance of my closing, she made certain that I had servicemen scheduled to repair items highlighted in the inspection and went the extra mile so that things were in place by my move-in date. With a full time, job and two small children, her efforts were invaluable to me. She is truly a full service operation and my go-to for all things real estate.

E.D.